If you like to read white papers, I think you also interested to get these free white papers published by Microsoft Corporation.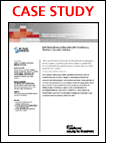 SAS, a global technology leader, wanted to extend its internal collaboration environment, based on Microsoft SharePoint products and technologies, to include an extranet. It also wanted to minimize the potential of a virus attack vector being exposed within the extranet. To accomplish this, the company is extending the effectiveness of defense-in-depth to its extranet, thanks to Microsoft Forefront Security for SharePoint.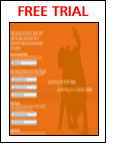 Microsoft Forefront Security for Exchange Server includes multiple scan engines from industry-leading security firms integrated in a single solution to help businesses protect their Exchange messaging environments from viruses, worms, and spam. It ships with and integrates multiple industry-leading antivirus engines to provide comprehensive, layered protection against the latest threats. Through deep integration with Exchange Server, scanning innovations, and performance controls, Forefront Security for Exchange Server helps protect messaging environments while maintaining uptime and optimizing server performance.

You can subscribe more free white papers and case studies from my free magazines page.